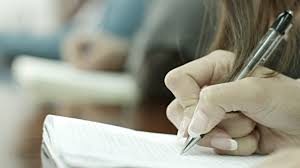 Deadline for registrations:


August 2, 2019
Cost: $225.00, plus tax

per language combination
[To register and pay for this event, you must contact the ATIO Secretariat by sending an email to [email protected].]
Once an Applicant's ATIO Membership Application Package is reviewed and accepted by the ATIO Secretariat, Applicants in TRANSLATION must successfully pass the Entrance Exam in order to be considered a Candidate for Certification and become a Member of ATIO.
At this time, there is no Entrance Exam required for applicants only interested in joining as an Interpreter or Terminologist.
Please note only Applicants are eligible to register for this event and sit for the Entrance Exam. (An "Applicant" is a person who has paid the $90 Application Fee and has been advised that their ATIO Membership Application Package has been reviewed and accepted by the ATIO Secretariat.)
Click here for more details on our application process and to learn more about the admission criteria.
Exam Format
Translate 1 text based on your "Language Combination" (i.e. From Source Language" to Target language).  You will have provided this information to us as part of your ATIO Membership Application Package.
Schedule
– Language Combination A: 10:00 AM to 12:00 PM
– Language Combination B: 1:00 PM to 3:00 PM
Exam Day Regulations
– Only registered Applicants can sit for the exam.
– You will be given 2 hours to translate a text of about 175 to 200 words.
– You will be provided with lined sheets, source text and a black pen.
– Please arrive 15 minutes early for registration with proof of identification (you must show a driver's licence or any other 2 pieces of identification).
– No one will be admitted more than 10 minutes after the commencement of the examination.
– The use of print materials such as dictionaries and other reference works ARE PERMITTED during the examination.
– The use of any electronic device during the examination is strictly prohibited.  Electronic devices include, but are not limited to, cell phones, BlackBerries®, iPods®, laptops and tablet computers.  Any such use will lead to your disqualification; the examination will not be marked and the fee will not be refunded.
Please also note
– To ensure anonymity, papers will be identified by a number only.
– Each exam is marked by two markers.
– The pass mark is 70 percent.
– You will be notified of your results by e-mail, and a mark will be indicated only in the event of failure. Examination papers will not be returned to candidates. The minimum time required for marking exams is six (6) weeks.
– No appeal process is available for Entrance Exams.
– Practicing as much as possible prior to the exam is always a good idea. You can use any newspaper, magazine or other source texts to practice. By clicking here, you will see some sample texts from past CTTIC Translation Exams (in English only).
– The fees associated to this exam will not be reimbursed.